15 Most Memorable 'RuPaul's Drag Race' Contestants… Ever!
Now entering its eleventh season, RuPaul's Drag Race can only be described as a cultural phenomenon and one of the very few reality competition shows to have gotten more popular over time. Just when you think we've reached peak Drag Race, the show keeps reaching new heights – and snatching a few Emmy Awards along the way.
A sign that the show is hotter than ever, even Lady Gaga signed up to be a guest judge. An appropriate followup to Gaga's Halftime performance, if you think about it, given how Drag Race is basically our Super Bowl and March Madness rolled into one. And the celebrities keep pouring in to judge newer seasons, including Christina Aguilera, Miley Cyrus and Lena Dunham.
Related: Interview with Violet Chachki
The gag-worthy All-Stars 4 is wrapping up, but RuPaul and his girls will continue to lip-sync for their life and legacy on Thursdays on VH1 for season 11 right on its heels. With so many contestants who've now strutted down the catwalk, our most favorite queens were the ones with an inventive take on drag, a fashion sense that was always on-point and who weren't afraid to be self-deprecating and irreverent.
Related: Interview with Adore Delano
So with that in mind, here's a quick list of some of the most memorable drag queens to have appeared on RuPaul's Drag Race… ever. From trendsetters like Raven to game-changers like Sharon Needles. Who are your favorite drag stars from the show? Let us know in the comments. And don't fuck it up!
Ongina (Season 1) – RuPaul's Drag Race
With a spunky personality and chic camera-ready looks, Ongina was the prototype for reality TV drag queens to come, no wigs needed.
Raven (Season 2, All-Stars 1)
Raven's fierce contouring ended up being adopted by fellow drag queens and even the Kardashians.
Shangela (Season 2, Season 3, All-Stars 3)
Sweet and sometimes messy, Shangela was an acquired taste. She kept coming back again and again, to show us that if you work super-hard, you can go from being sent home first to capturing hearts as an all-star.
Manila Luzon (Season 3, All-Stars 1, All-Stars 4)
Quirky Manila always had a consistently silly vision. Every time she came on the show (three times!) she helped make drag fun again.
Raja (Winner Season 3)
The show's first fashion-forward drag queen, Raja pulled it off – and won! –without taking herself too seriously.
Sharon Needles (Winner Season 4)
Sharon Needles singlehandedly changed people's perceptions about what drag could be – and brought a bunch of new fans to the franchise.
Willam (Season 4)
Downright nasty and unapologetic, Willam was not the best drag queen in the world, but she did prove to be one of the most-talked about reality TV personalities. In the process, she helped cement Drag Race as a water cooler topic.
Alaska (Season 5, Winner All-Stars 2)
There was never any doubt that Alaska should've won All Stars season two and thus claiming her nasty-gorgeous-fierce-and-funny place as RuPaul's protegé.
Alyssa Edwards (Season 5, All-Stars 2)
If you've ever looked up a Drag Race gif to send to your buddies, chances are that it was of Alyssa Edwards. During her time on the show, Alyssa was practically a walking meme. Not to mention she could dance her ass off.
Adore Delano (Season 6, All-Stars 2)
In terms of singing talent, Adore is hands-down the best, so it makes sense that she's had the most successful recording career.
Violet Chachki (Winner Season 7)
The youngest winner is also the most fashion-forward. No one else could've pulled off pairing a beard with a Dior gown.
Kim Chi (Season 8)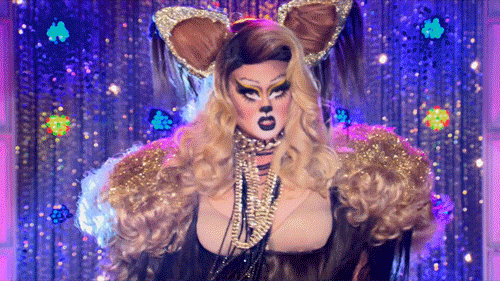 Like Sharon Needles, Kim Chi opened the gates for a different form of drag. And a new generation of cosplay-inspired drag queens were born.
Valentina (Season 9, All-Stars 4)
The beauty. The glamor. The drama. Valentina's time on Drag Race was straight out of a telenovela. With moments that left us gagging for a plethora of reasons.
Aja (Season 9, All-Stars 3)
An anime princess who can vogue the house down, Aja probably represents drag at its most current – with a multitude of references, past and present, and inspired by everything, online and off.
Sasha Velour (Winner Season 9)
It only took nine years for an smart, avant-garde queen to win Drag Race. And boy, the wait was worth it. Sasha Velour not only had a sharp point of view, but she was able to hold off until the finale to reveal who she really was deep down – a stunt queen!